Basic Blue® Rx (PDP)
Independence Blue Cross is offering Basic Blue Rx PDP as a standalone Part D plan on behalf of MII Life, Inc., an independent licensee of the Blue Cross and Blue Shield Association. Basic Blue Rx is a stand-alone prescription drug plan that can pair with your medical plan to help manage your prescription drug costs. It gives you access to a large nationwide network of pharmacies, and you may pay less when you go to preferred pharmacies.
New for 2019
Choose from two new Basic Blue Rx plans options with low rates and copays as low as $0. Basic Blue Rx plans offer you:
Premiums under $30 a month
Protection from unexpected drug costs
Access to major chain pharmacies as well as neighborhood pharmacies
Learn more or enroll online
By clicking this link you will be leaving the Independence Blue Cross Medicare website.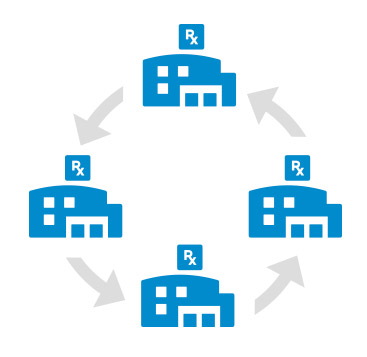 MII Life Insurance, Inc. is the underwriter for Basic Blue Rx, a prescription drug plan with a Medicare contract. Enrollment in Basic Blue Rx depends on contract renewal. MII Life Insurance, Inc. and each Blue Cross® and/or Blue Shield® plan are independent licensees of the Blue Cross® and Blue Shield® Association.
Website Last Updated: 9/20/2018 S6986_091718KK01