New for 2020 $0 PPO
Personal Choice 65SM Prime PPO offers the flexibility of a PPO at a price you can afford.
Shop Now
Looking for More Information About Our Plans?
Request an information packet to learn more about our plans.
Learn More
Medicare Advantage Health Plans
Independence Blue Cross offers affordable Medicare Advantage plans (medical-only and medical plans with prescription drugs) in Philadelphia County and the surrounding Bucks, Chester, Delaware and Montgomery Counties. Compare plan types below to view coverage details to see which one best meets your needs.
You may enroll in a Medicare Advantage Plan during the annual election period, during a special election period, or during your initial election period.
Keystone 65 HMO Plans
Keystone 65 Basic, Focus, Select, and Preferred are our Medicare Advantage HMO plans. They offer members:
Premiums as low as $0 in all counties
No deductibles
$0 preferred PCP copay
No referrals required
Keystone 65 Focus Rx HMO-POS offers an out of network benefit up to $1,000 (members may pay more for non-network providers)
SilverSneakers® Fitness Program
Routine podiatry and chiropractic care
Optional dental and vision coverage
One of the largest networks in the area
Shop Now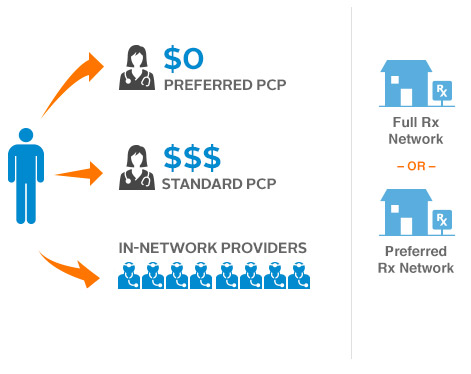 ---
Personal Choice 65SM PPO
Personal Choice 65 PPO, our Medicare Advantage PPO plan:
New for 2020! Personal Choice 65 Prime PPO with a $0 premium and prescription drug coverage
Gives members the freedom to see any doctor or hospital in the U.S. (members may pay more for non-network providers)
No referrals required
Does not require members to select a primary care physician (PCP)
SilverSneakers® Fitness Program
Shop Now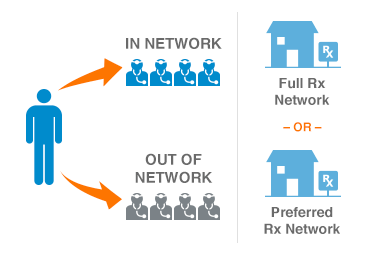 Website last updated: 9/27/2019
Y0041_HM_20_76211